Talks and Exhibitors from our Fayre, May 2018
Barbara will be giving two talks:
ANSWERS FROM SPIRIT
Messages from the spirit world are all around us, from visitations in the dream time to falling feathers. Join Barbara in this interactive workshop to harness your natural intuitive side, as she helps you to determine the very real message spirit are giving you at this time. Come along with your questions which Barbara will answer through her mediumship and psychic abilities.
PAST LIVES REVISITED
Learn how to access your previous lifetimes in order to remove and recognise the pain, fear and trauma that you have brought with you into this life.
By looking at your different reincarnations you will start to see a new you unfolding.
Barbara, who has thirty years of experience in transmuting people's original wounding, will take you through a powerful journey meditation to heal, set your soul free and remember who you really you.
Flaviawill be giving two talks:
FAIRIES - Discover The Magical World of Nature Spirits
Join Hay House author Flavia Kate Peters, as she introduces her new book, to discover how you can connect with the Fairy Elemental Kingdom to re-awaken and bring yourself back into alignment with the natural world. Working this way with the Fairies enhances one's magical abilities, heals spiritual, physical and emotional wellbeing and brings about a very real connection to the Elemental Realm. Workshop includes magical altar work, fairy spells and meditation.
TUNE INTO THE ANGELS
When you listen to the angels' loving guidance you become more peaceful and happy as a result. They guide us in the areas of relationships, career, health, finances and anything that you feel you need assistance with. In this workshop you will discover your own personal spiritual communication style so that you can more easily recognise the visions, words, thoughts and feelings you receive as Divine guidance – a step by step guide to clearly receiving messages from your angels, making them a beloved part of your life.
Past Life Surrogacy - On The Cutting Edge of Karma
Past Life Surrogacy - On the Cutting Edge of Karma
Who would have thought the "Gift of Surrogacy©" would change the way we encounter Past Lives, let alone how we would view their extensive infiltration into our Present-Day Life.
Joanfrances Boyle was born with a unique Gift. Incredibly, with no prior knowledge of her client, not even their name, she would take 3 breaths and within 21.21 seconds, Joanfrances would become her client's Past Life Surrogate. She would relive her client's Past Life encounters giving a blow by blow account as the Surrogate. She reveals the Past Life's fateful experiences including the circumstances of their Past Life death.
Joanfrances has many Past Life Surrogate Stories to tell with dysfunctional patterns like i.e. having their knees brutally smashed in the Past Life to the mimicking into this life of having their legs amputated from the knees down because of a mystery illness in this lifetime, from having their eye bludgeoned with a spear in their Past Life to the mimicking into this life of being born with a rare eye condition causing blindness in this lifetime, From the fatal loss of love in the Past Life to the mimicking of love tangles in this lifetime and from the emotional brutality endured by a heartless father because of natural birth disfigurement in the Past Life to the mimicking into this life with psychosomatic body image disorder and still with a dysfunctional callous father in this lifetime. These are just a few of the Past Life Surrogate experiences that will be revealed in her book in full detail.
Joanfrances believes this is what creates the Karmic fateful connections that are now mimicking and causing havoc within the client's Present-Day lifetime.
Joanfrances will talk about her forthcoming book being Published by Balboa Press, A Division of Hay House called, "Past Life Surrogacy" ©, which she unmistakably demonstrates through her unique Gift of Surrogacy ©. How the fateful mimicking and influencing of Past Life events have in connection with present-day debilitating conditions such as unexplained fears, success rejections, relationships difficulties, sexual abuse, unexplained phobias, unexplained medical issues, feeling unloved or rejected by family members or friends, and of course the classic, believing you are a failure. Joanfrances believes these conditions are reminders to the footprints of your Past Life experiences, which you are meant to resolve in this lifetime.
Demonstration: Joanfrances will choose a volunteer to conduct a demonstration of her Gift of Past Life Surrogacy© with the audience.
Joanfrances Boyle 07832251798. info@joanfrances.com Messenger. Joanfrancesboyle
Eating A High Vibrational Diet to Make Your Spirit Soar
Having lived for over 6 years on a raw vegan diet, Ronnie Smith is a unique voice in the field of nutrition and raw food in Scotland. He is the founder of two successful raw food festivals around the world, the UK Fruitfest and the Canada Fruit Festival. He will be speaking on his raw vegan diet and why he believes fruit is the highest vibrational food for superior energy, mental clarify and protection and recovery from illness and disease.
Marena
Crystal Clairvoyance
Marena Crystal Clairvoyance
How crystals can help you develop clairvoyance
Sarah Gilroy
Discover Bio-Energy Healing

Bio-Energy healing works to improve physical, mental and emotional well-being by clearing and balancing the human energy field. Experience feeling, sensing and directing energy and watch a live Bio-Energy Healing demonstration with Bio-Energy therapist Sarah Gilroy.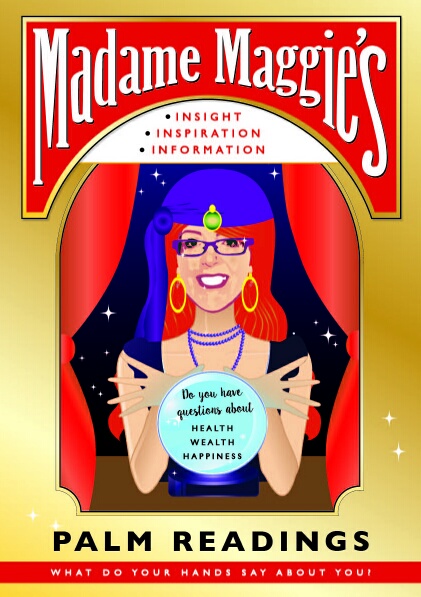 Linda Scoular Kinesiology
Make Believe Mirror Stickers
Scottish Fairy Door Company
Ashley Joyce Holistic Therapies