Talks and Exhibitors from our Fayre May 2019
Kenneth Svala - Tibetan Healer
Kenneth Svala - Tibetan Healer
Kenneth Svala is a Medical Intuitive Healer from Sweden. Trained by Tibetan, Chinese and Japanese monks he has the personal permission of the Dalai Lama to practice his healing in the community, hence his wearing of red and gold robes with the blue sash of a healer. He intuits pain In the body by seeing the body's aura, working with the feet and channeling energy to move stuck energies in the body. In conjunction, he offers an electric micro pulser and his own homemade colloidal silver water to help combat bacteria and virus in our bodies.
Kenneth will give a demonstration of his work with an explanation of what he is doing being provided by his partner, Iona. Do not miss this opportunity to see Kenneth work. His appointments book up fast so please get along early to avoid disappointment.
Talk is 30 minutes in duration.
Jenny Light - Living Lightly
Jenny Light - Living Lightly
Join author and yoga teacher Jenny Light as she talks about the inspiration for her new spiritual workbook, Divine Meditations: 26 Spiritual Qualities of the Bhagavad Gita (Mantra Books2019). The 26 soul qualities and how to attain them.
Jenny will also lead a short guided meditation on the spiritual quality of Gentleness.
Discover Your Inner Power
The point of power is in the present moment.
Do you often catch yourself saying 'Maybe I'm not good enough', 'I don't deserve .......'?
According to who? Who says?
It's time to get rid of those limiting beliefs for good.
Join Ann, Hypnotherapist and NLP Lifecoach, in looking back into the past to reveal what could be holding you back in life.
Just A Scottish Medium
Marc Stuart is a Spiritualist Medium who works mainly in Scotland and Western New York State in the USA.
Working in Spiritualist Churches on the platform, Marc also does private sittings online and via Skype and does webinars and meditation blogs.
As part of our free talk programme, Marc will be giving a demonstration of mediumship, with a no gimmicks and a no nonsense approach, he aims to give straightforward spiritual communication with those on the other side of life.
All are welcome
Surprising Insights Into Spirit
From thirty years of paranormal investigations, first hand accounts of local hauntings to investigating demons in the USA. From séance materialisations in Glasgow to miraculous cases in Italy, what conclusions can we draw for our lives?
Joan Frew -Earth Star Therapies
Crystals to Connect with Angels.
Joan Frew of Earth Star Therapies will talk about how to work with crystals to connect with angels and take you through how meditation can help you to raise your vibration.
Clare Wood - Blossom Through Life
Demonstration of Mediumship
Join Clare for a demonstration of her gift of mediumship. This is part of our free talk programme and all are welcome.
Crystal Clairvoyance
Marena has over twenty years experience of giving readings using tarot cards and crystals.
In this talk she will explain how she uses crystals to assist her with clairvoyance, with some audience participation and demonstrations.
Angel Anne
Do you know your soul is effected by the Seasons of the planet as well as the seasons of your life?
Understanding you and how the planets effect you will help you be the best version of yourself in this incarnation. Looking at the gifts God gave you will allow you to flourish on earth not survive.
Angel Anne has created Seasons of the Soul Cards to help you keep in touch with your soul and ultimately get to know what, where and how you are connected to the oneness of the universe.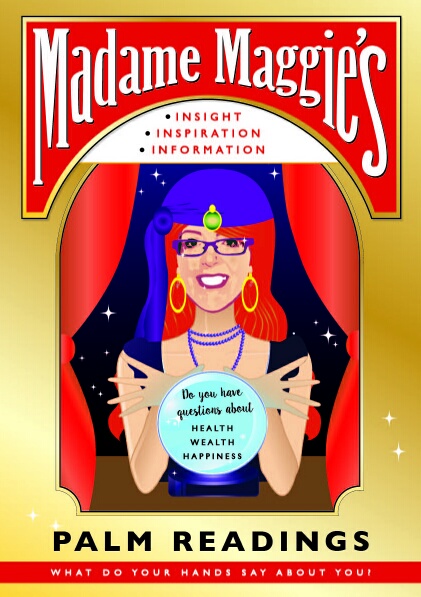 Scottish Fairy Door Company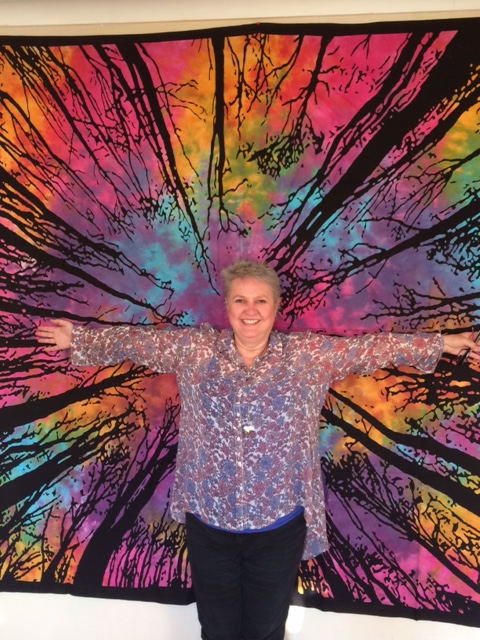 Linda Scoular Kinesiology
Photos from our Body and Soul Fayre May 2018